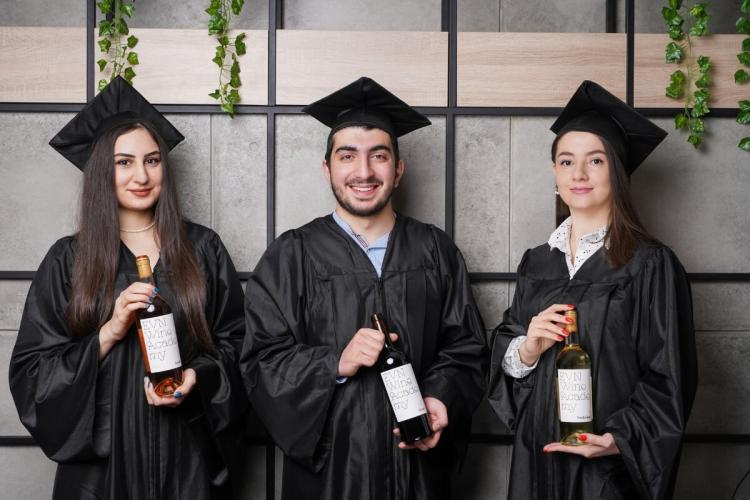 Back
Empowering Education and Winemaking: The Wine-Maker Project
News
25 September 2023
In our continuous pursuit of supporting initiatives that empower communities and promote education, the H. Hovnanian Family Foundation is delighted to shed light on the transformative and innovative WINE-MAKER Project. Co-financed by the ICARE Foundation, this project embodies our commitment to fostering growth and development in Armenia and beyond.
A Vineyard of Knowledge and Opportunity
The WINE-MAKER Project is more than just a winery; it's a beacon of learning and hands-on experience for aspiring winemakers. At its core, the project seeks to establish a practical winery that provides students with a comprehensive understanding of every facet of winemaking. From the meticulous process of harvesting grapes in the vineyards to the art of bottling exquisite wines using cutting-edge techniques, students will be immersed in the entire winemaking journey.
Located within the Zabel Yessayan Agribusiness Center (ZYAC), ICARE's practical and learning hub, the student winery will serve as a hub for knowledge exchange and skill development. The forthcoming addition of vineyards will offer students a unique opportunity to cultivate their own grapes, which will later be transformed into the distinguished EVN Wine Academy wines.
Cultivating Local Talent and Beyond
The vision of the WINE-MAKER Project extends beyond the classroom walls. This innovative initiative also aims to uplift local communities and bolster small-scale wine growers in Armenia and Artsakh. Functioning as an incubator-winery, the project opens its doors to local wine enthusiasts, providing them with access to state-of-the-art facilities for producing their own wines. This symbiotic relationship between students, local grape growers, and winemakers creates a dynamic ecosystem where knowledge flows seamlessly.
The establishment of the WINE-MAKER Project not only enriches the local viticulture landscape but also sets the stage for collaborative ventures. It serves as a natural meeting point for individuals with a shared passion for grapes and wine, fostering a sense of camaraderie that transcends borders.
Supporting Growth and Transformation
At the H. Hovnanian Family Foundation, we firmly believe in the power of education to catalyze growth and transformation. The WINE-MAKER Project aligns perfectly with our values by creating a tangible space for experiential learning and skill development. By supporting this initiative, we aim to shape the future of winemaking in Armenia, nurture local talent, and contribute to the region's economic growth.
To find out whether your NGO is eligible for Armenian Grants, you can complete the Eligibility Quiz.