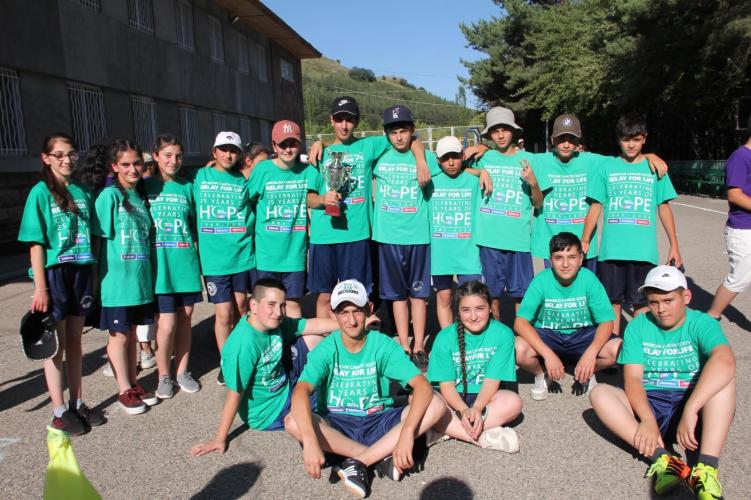 Back
Creating Unforgettable Summers: Supporting the Our Lady of Armenia Summer Camp
News
19 July 2023
In a quest to bring boundless joy and everlasting impact to the lives of Armenian children, the H. Hovnanian Family Foundation proudly supports the Our Lady of Armenia Summer Camp. Since its inception in 1994, this extraordinary initiative has been a beacon of light, providing enriching programs that spark the imagination and nurture the spirits of young participants.
At the heart of this endeavor lies the Armenian Sisters of the Immaculate Conception, a devout religious order of nuns committed to nurturing the holistic development and well-being of underprivileged children. Following Armenia's independence and the devastating earthquake of 1988, these compassionate Sisters arrived in Armenia to serve the children in their homeland. Today, their tireless efforts encompass an orphanage, a vocational school, a day-care center for the elderly in Gyumri, a day-care center in Tashir, a summer camp in Tsaghkadzor, a youth center in Yerevan, and a convent in Javakhk, Georgia.
When schools close their doors for the summer months, children from orphanages and economically unstable families often find themselves devoid of opportunities for growth and recreation.
Enter the Our Lady of Armenia Summer Camp—a sanctuary for these children.
Here, they embark on an incredible journey, engaging in a multitude of activities, forging lifelong friendships, and creating cherished memories. The summer camp experience transcends mere moments; it becomes the highlight of the year, and for some, a defining moment in their lives. Recognizing the ongoing challenges, the Armenian Sisters remain unwavering in their commitment to underprivileged children from all corners of the country. Since 2021, they have also extended a warm embrace to children affected by the 2020 Artsakh War and the COVID-19 pandemic.
The H. Hovnanian Family Foundation feels privileged to contribute to this cause, understanding that our support can transform the lives of children. We believe in the transformative power of education, recreation, and companionship, for they possess the key to shaping a brighter future. Together we strive to empower these young individuals, unlocking their full potential and paving the way for them to become tomorrow's visionary leaders.
To find out whether your NGO is eligible for Armenian Grants, you can complete the Eligibility Quiz.