Executive Committee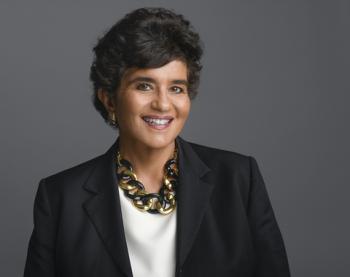 Executive Committee
Edele Hovnanian
Edele Hovnanian serves as President and Chief Executive Officer of the H. Hovnanian FAMILY OFFICE, based in New Jersey, which handles the assets of three generations including a commercial real estate division, a land development division, and an investment portfolio. In 1987 she joined the family business, where she was mentored by her father, Hirair Hovnanian, for two decades prior to taking full control of operations in 2006. She also is the President of the H. Hovnanian Family Foundation, which currently donates over $7 million a year to various causes.

Her undergraduate degrees include a B.S. in Finance from The Wharton School and a B.S. in Civil Engineering from the University of Pennsylvania in 1981. After graduation she lived for one year in the Soviet Republic of Armenia, learning more about the rich history and culture of that nation while becoming fluent in the language. From 1983 to 1987 Edele was an Associate in the Real Estate Corporate Finance Division of Paine Webber in New York City, during which time she also received her MBA from Columbia University in 1987.

Beyond her education and professional career, Edele is hands-on with many of the philanthropic projects the Foundation supports. In 2003 she founded Birthright Armenia, an organization that sponsors Diasporan young adults in Armenia for immersion-style volunteer service programs and life-changing experiences. Over 2,000 young Armenians have participated in the Birthright program. In addition, Edele incubated or oversees a number of other Armenian mission-related programs, including HIVE Ventures, which invests in early-stage startups primarily in Armenia to encourage the development of a vibrant job market in tech, and HIKEArmenia, which promotes Armenia as a premier hiking destination internationally and supports rural development.

In addition to fulfilling the Foundation's mission for Armenia, Edele oversees the Foundation's commitment to US-based charities and public institutions, with a focus on education and health care institutions, including Villanova University, University of Pennsylvania, Ocean County College, Ocean County Vo-Tech, Meridian Health Care, and St. Barnabas Health Care System.