Our Board
The H. Hovnanian Family Foundation was established in the U.S in 1986 by American-Armenian philanthropists Hirair and Anna Hovnanian. Our Executive Committee, together with members of the Board of Trustees, is comprised of two generations of descendants committed to staying true to the Founder's philanthropic vision. As such, they are committed to conceptualizing new programs, strengthening existing communities, and sparking meaningful change, while providing financial and strategic oversight for the Foundation. The necessary steps are being taken today to ensure the Foundation's longevity and impact for generations to come.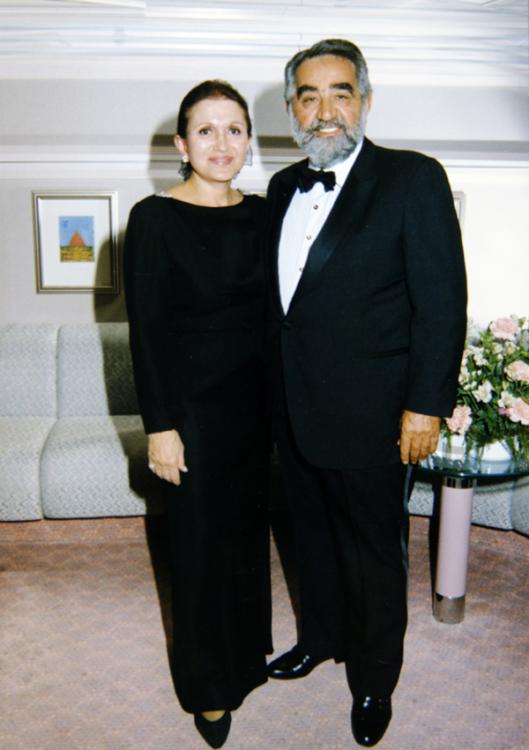 Hirair and Anna Hovnanian
Hirair and Anna married in 1956, had five children and five grandchildren. Over the course of their shared lifetime they devoted themselves to loving their family, enriching people's lives, proudly advancing Armenian causes, and amassing a fortune built on Hirair's extraordinary work ethic and Anna's unwavering support.
Read More
Leela Hovnanian

Trustee

Tanya Baghdassarian

Trustee

Armen Hovnanian

Trustee

Teny Sahakian

Trustee

Haik Sahakian

Trustee

Shant Sahakian

Trustee
Our Mission
The H. Hovnanian Family Foundation commits its support primarily to the Armenian community, both in Armenia and in the United States, and in New Jersey, with a focus on Monmouth and Ocean Counties, through existing non-profit programs and institutions that have a long-standing history in and provide value and impact to these regions of the world. In addition, where gaps exist in fulfilling its mission in these areas, the Foundation may take on initiating or running its own programs. Through grants, scholarships, and program-related investments, our primary areas of focus include education, healthcare, arts/culture, volunteerism, ecotourism, youth development, entrepreneurship, and promotion of Western values such as transparency.